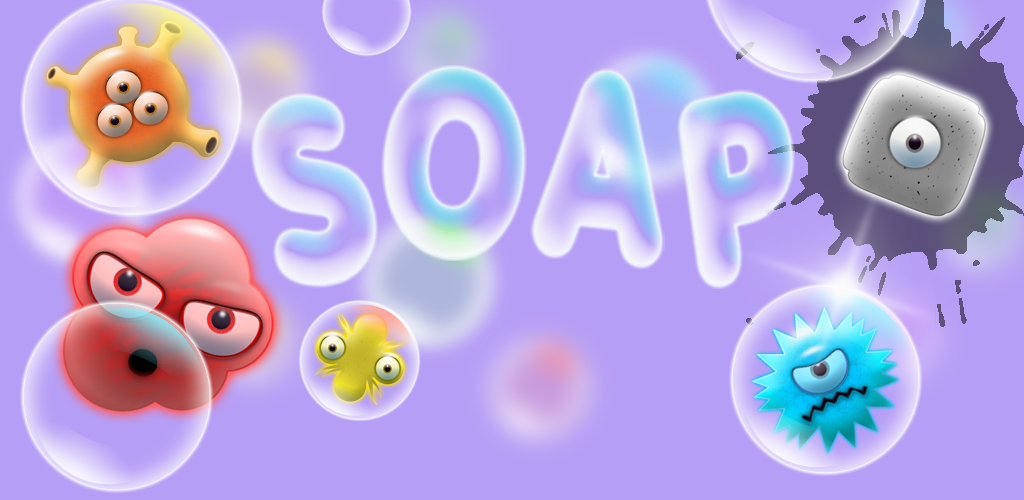 Soap : bubbles vs microbes
I made this game thanks to one incident. One evening I was riding the subway, a woman stood next to me, took out a phone and unlocked it with a swipe, and bubbles started to move on the phone screen with a finger. At this moment, I thought that you could catch something with a bubble.
While I was driving I remembered all sorts of game mechanics, for example game "Missile Command"
When I got home I had all the mechanics of the game in my head and how to implement it, in the morning I already had a prototype ready.
Get Soap : bubbles vs microbes