Tuesday JS visual novel engine
Tuesday js minor update and scene editor
---
The editor continues to develop, thanks to users, the project site has changed, now it has descriptions in other languages.
For this, thanks to @matiasdesu for correcting the texts and translating them into Spanish.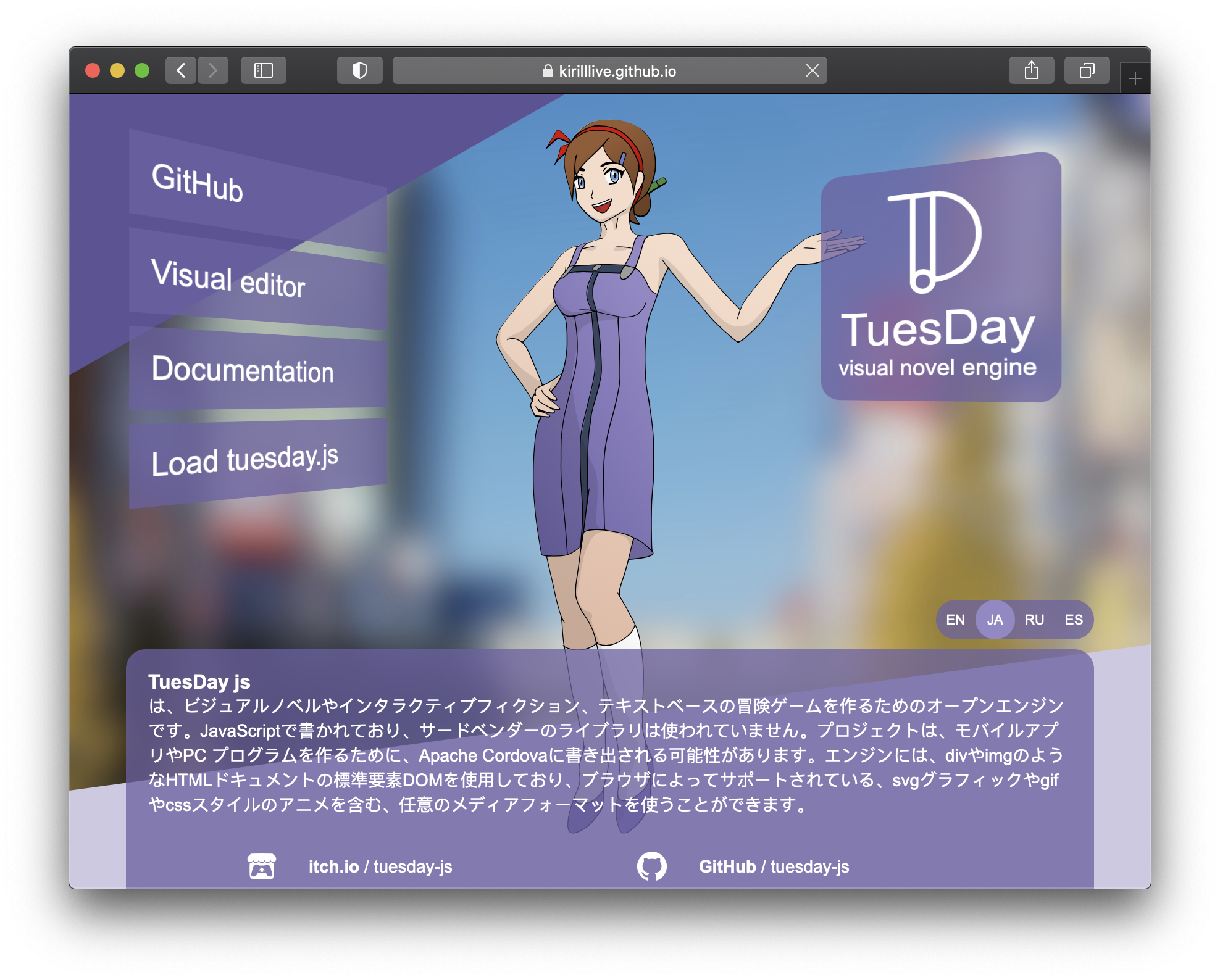 In the new release, new script functions have become available:
- JavaScript events
- Changes to variable values at specific points in the script.
- Configuring the visibility of the interface.
- Adding text to already written (for kinetic novellas)

- Adding CSS Styles to the Scene
- Adding a background color to a scene
And many other bugs fixed.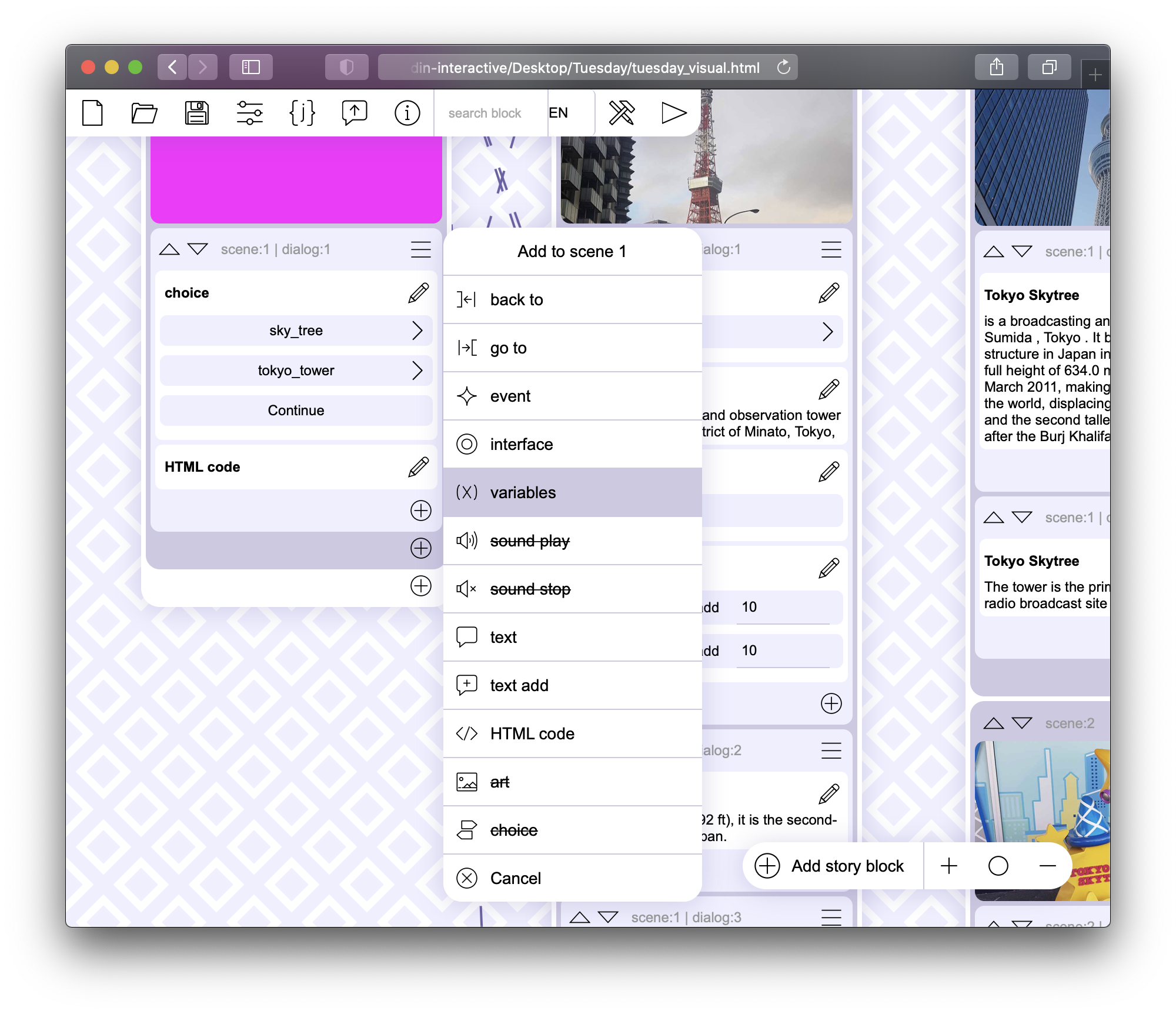 Finally, work is in full swing on a new element as a scene editor. so that you can easily and conveniently add sprites and buttons to the scene.
control the sizes of interface elements and other objects. at the moment, the current editor base is ready, so there is no functionality in it yet but I hope to finish it before the new year.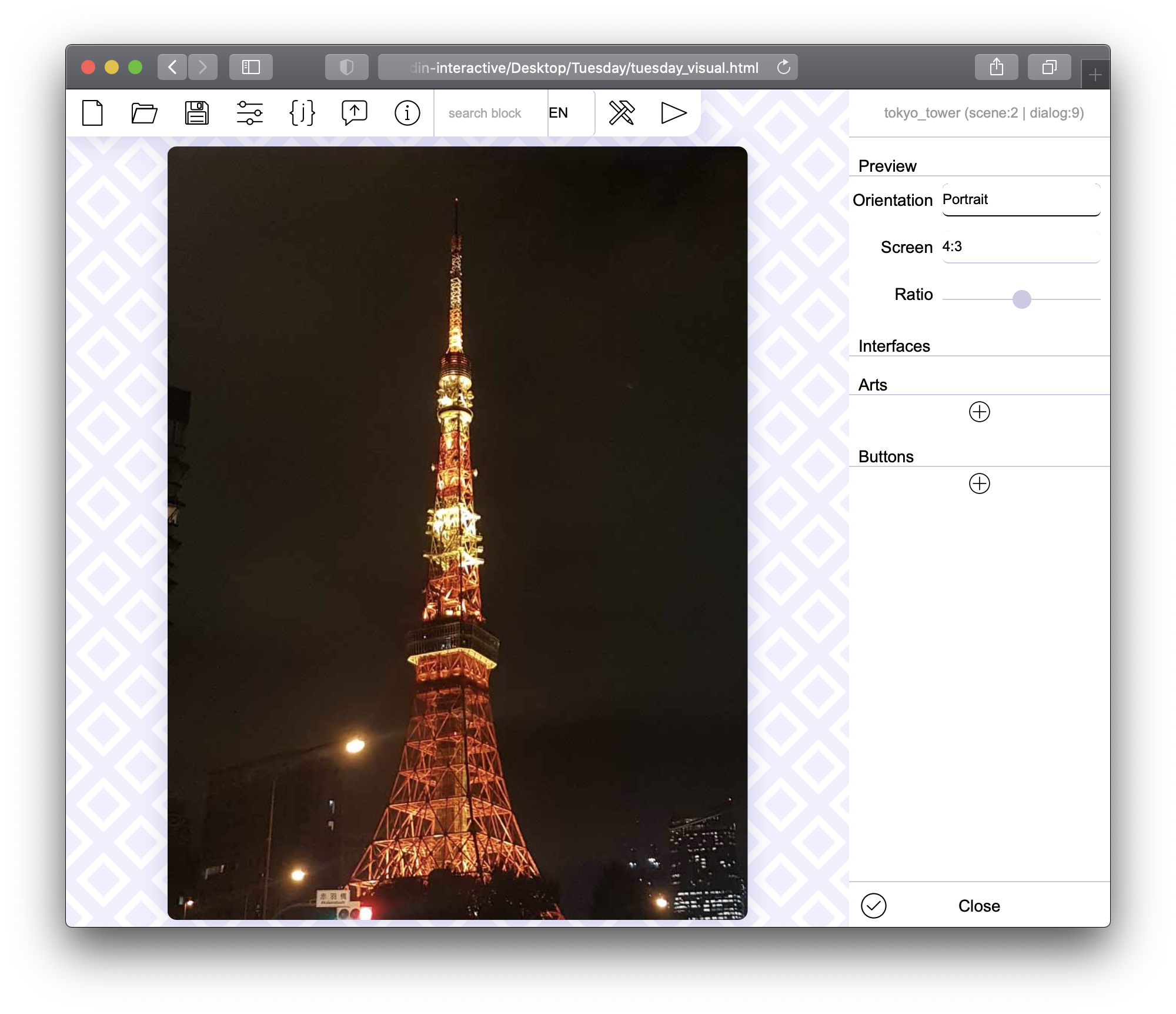 Files
Tuesday js visual editor.zip
33 kB
Nov 14, 2020
tuesday_visual.html
Play in browser
Nov 14, 2020
Get Tuesday JS visual novel engine
Comments
Log in with itch.io to leave a comment.
the editor will be like Tyranobuilder or Novelty
more like Novelty. rather it will be a regular layout editor like in GDevelop, Costruct or Clickteam Fusion
Looking forward to the scene editor !!!