Tuesday js visual novel engine
This is a momentous moment ladies and gentlemen! Sounds and music can now be used in Tuesday JS projects. This is the last function that I wanted to implement, which means that the project goes into BETA!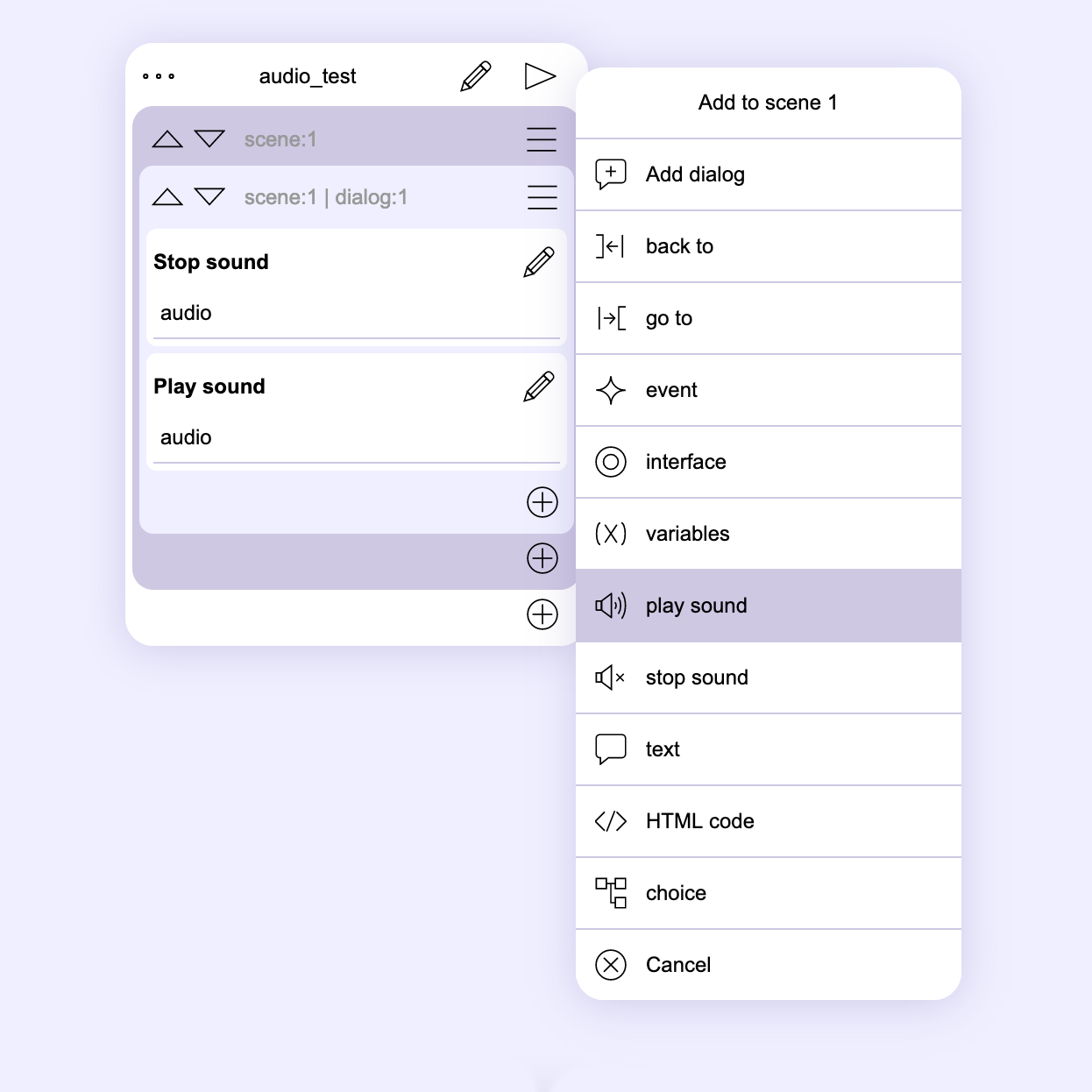 In the parameters, you can now specify not only the value, but also calculate it while maintaining the unit of measurement. Same as in Blender 3D or Construct 3.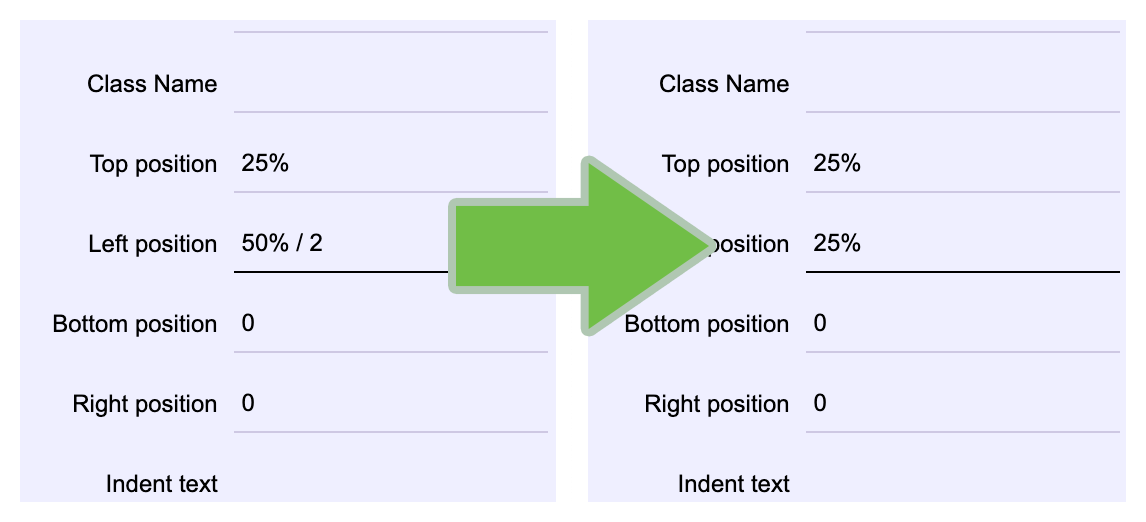 To my surprise, Tuesday JS worked fine on my old 2006 MacBook with Windows 7 32-bit.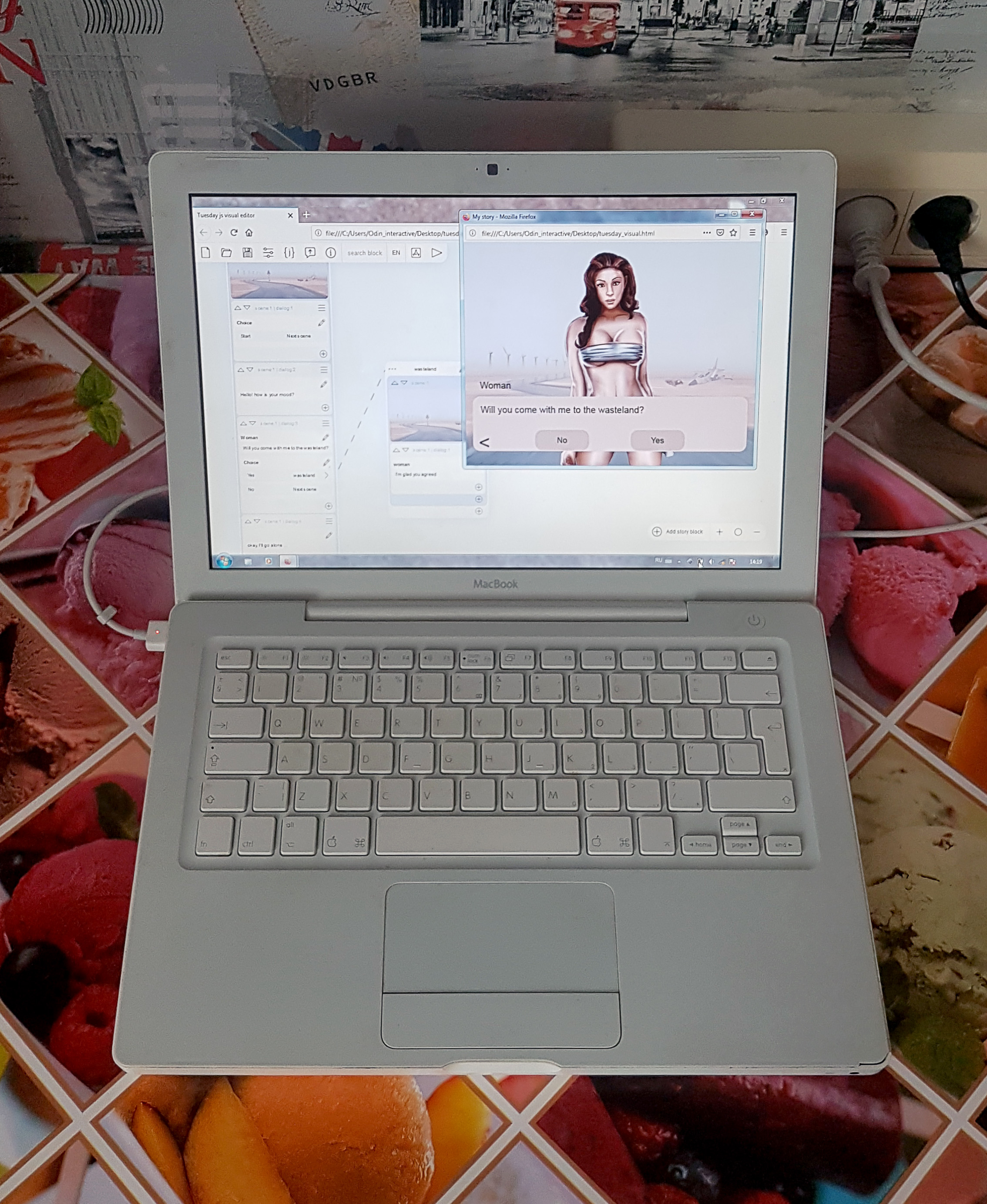 Files
Tuesday JS visual editor.zip
47 kB
1 day ago
tuesday_visual.html
Play in browser
1 day ago
Get Tuesday js visual novel engine