Tuesday JS visual novel engine
Fanfic novel "Ninjago vs Demon Slayers"
---
Some interesting news that Tuesday JS is facing
The BrickTales team is finishing their debut "Ninjago vs Demon Slayers" fanfiction project featuring original and custom Lego minifigures.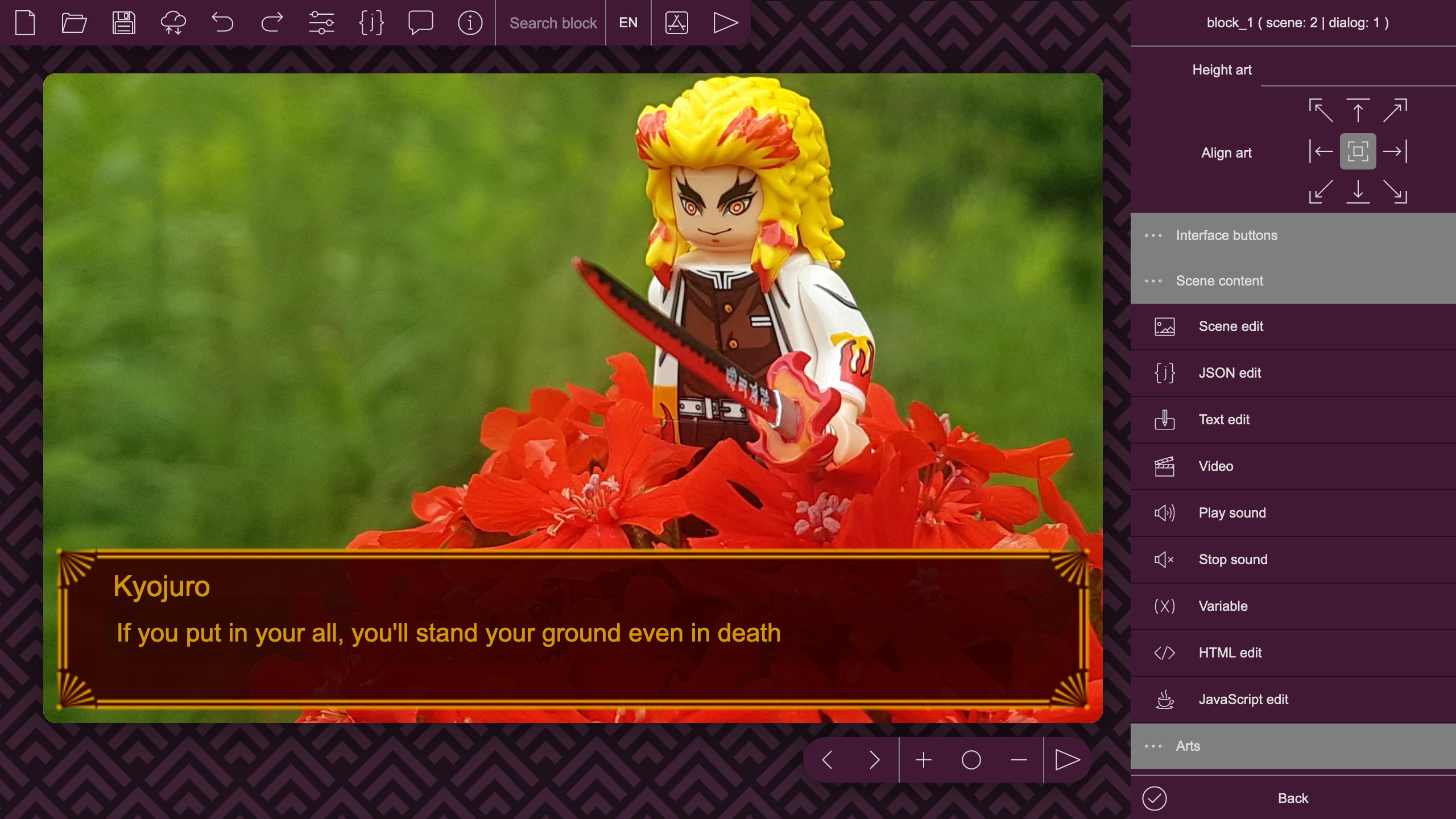 The story follows the journey of Kyojuro Rengoku, Shinobu Kocho and several other characters to the world of Ninjago, where they must defeat or help Lord Garmadon so they can return to their world.
The visual novel is replete with jokes about both franchises, especially the harmless world of Lego and the gritty world of anime cartoon.
When creating their visual novel, they actively used the Android version of the Tuesday JS engine, thereby helping a lot in testing it.
Personally, I am very excited about the emergence of such niche projects and the fact that the Tuesday JS provides an opportunity for newcomers to try to tell their story in the visual novel genre.


Get Tuesday JS visual novel engine