Tuesday JS visual novel engine
Tuesday JS Release 23 transformation tool
---
We have a new issue of Tuesday JS 23 on our Patreon page, and published the source materials for the tech-demo of the upcoming game Brestaint hot coffee.
This is a very large update that includes a lot of minor fixes, the main one being an update to the object transformation tool in the scene. Now it works much more convenient and familiar, just like in any other visual editor. Now, when resizing, the slope is taken into account and the position of the object is not distorted.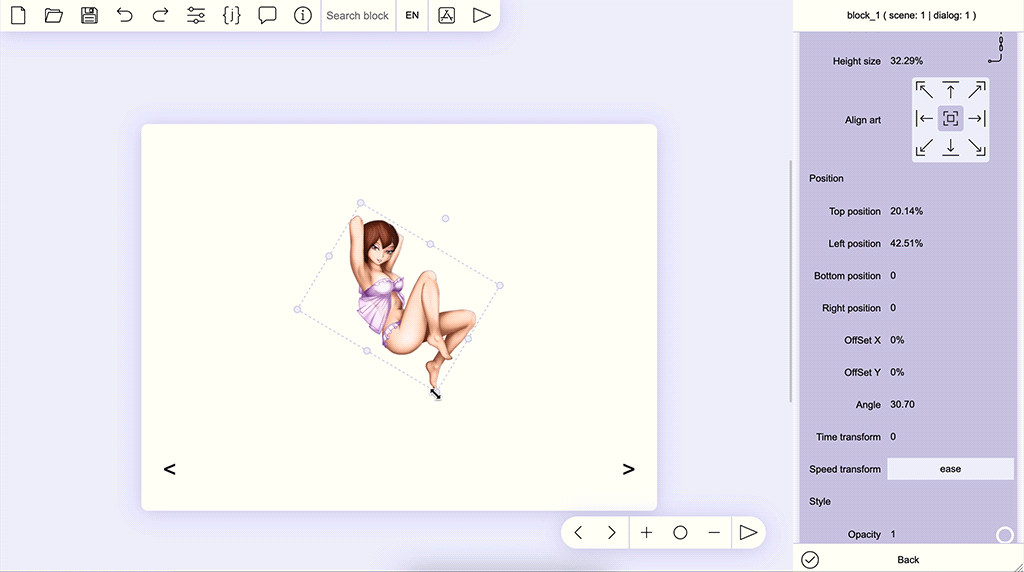 This update may cause issues with the "Angle" setting in older projects because the default offset value has changed from center to top left corner. To solve this problem, you can specify the object parameters "OffSet X" -50% and "OffSet Y" -50% or move the object with a new value.
Changes have been made to the text translation tool, icons of the elements from which the text is taken have been added so that it is clear where the choice is and where the dialogue is. Click this icon will launch a preview of this dialog so you can see how your translation will look in game.
For the developers of kinetic novel, a feature has been added to add an individual "end text cursor" for the dialog.

New version 23 is already available on our Patreon, List of the most important updates in this release:

Now you can set the tilt for the video in the scene.
Improved compatibility with Safari browser.
New conversion tool
Element and preview icons have been added to the text translation tool.
You can set an individual "end text cursor" for the dialog
The end text cursor element does not conflict with external CSS settings for the text area.
In the character name panel, you can now display the value from the variable
User Cansy has hosted a very funny Doge Academy visual novel and its Tuesday JS source code on his GitHub.

Doge Academy is an visual novel featuring the famous Doge meme attending an all-shibe school in Tokyo. You actually learn how Dogecoin works! Navigate your way through high school as a dog and make friends along the way.
The game is available in German and English and is a great example of how Tuesday JS can be used!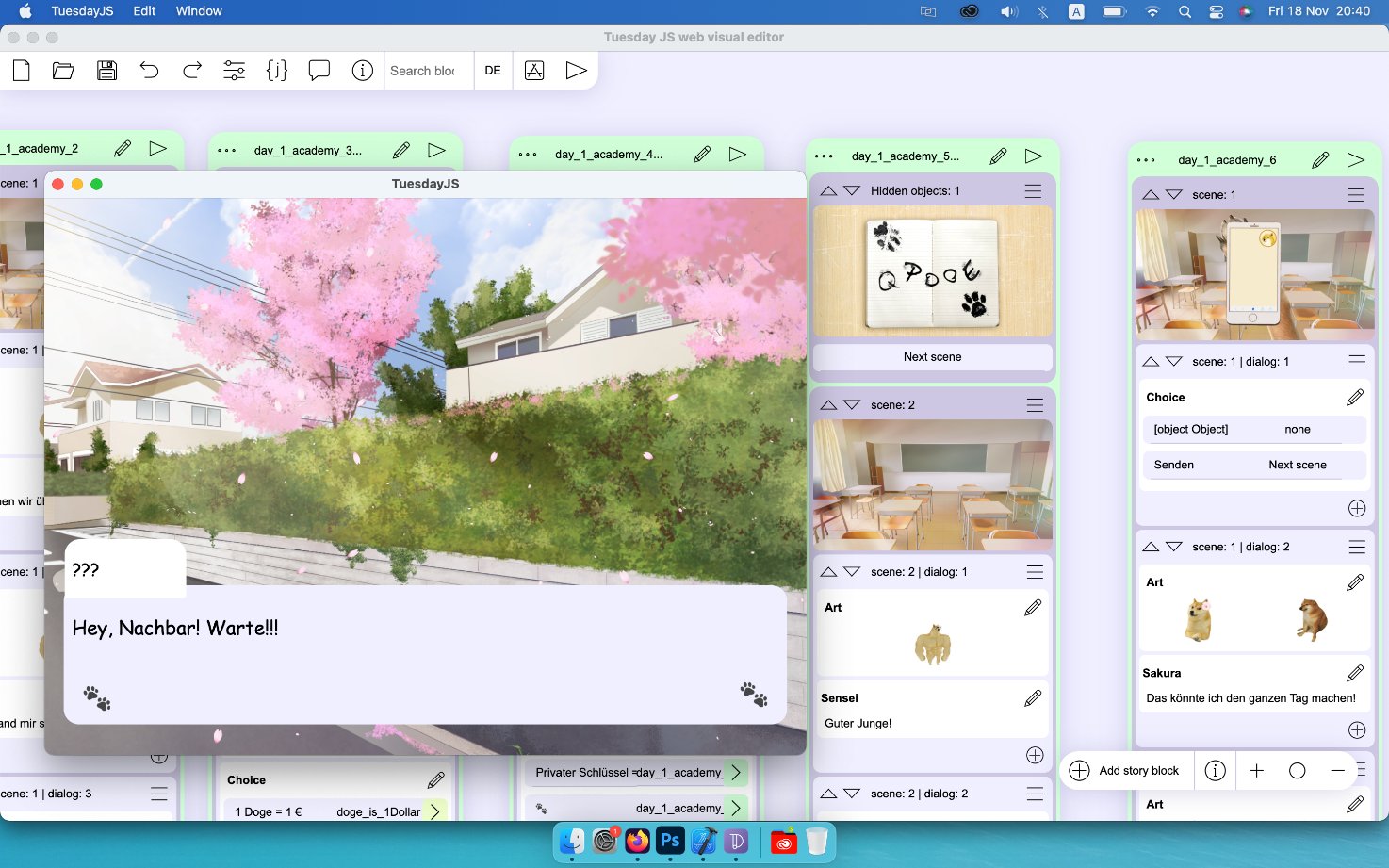 Get Tuesday JS visual novel engine